After receiving my first set of Bundle Monster stamping plates from Amazon last week, I took advantage of my first day off in a while and got going. Admittedly, I've got a lot to work on, but I'm not too disappointed with my first try. Unfortunately I was in between moving houses so I only had a handful of nail polishes with me... all of which just didn't match the others. The best match I could find was L'Oreal Color Riche in "Luxembourg Garden" and "Rue Montmartre," both blues with a very slight green hue. Please ignore my index finger which I smudged up and truly ruined after mistaking a base coat for a top coat.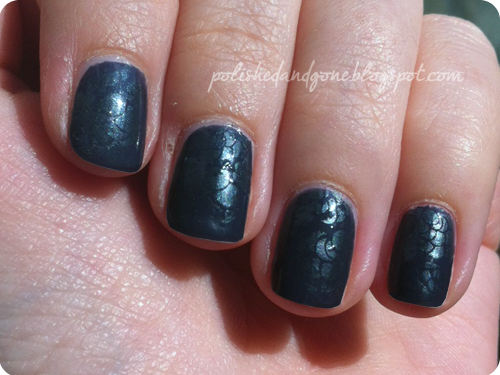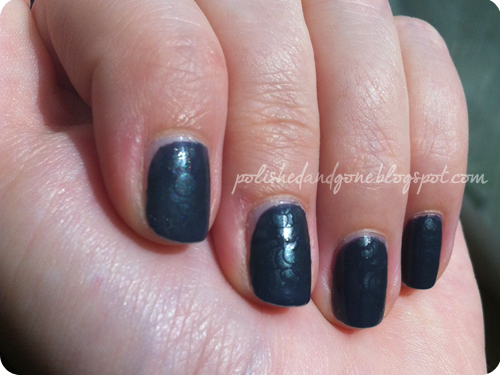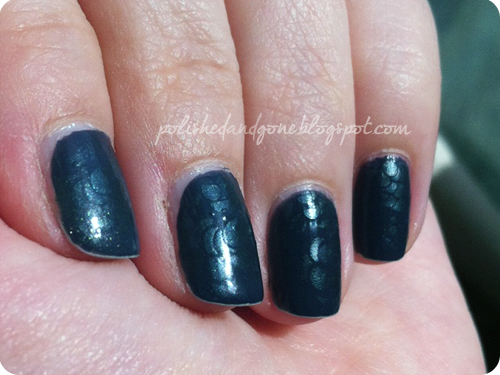 Base coat: Rimmel London Nail Hardening base coat,
Base colour: L'Oreal "Color Riche: Rue Montmartre",
Stamp colour: L'Oreal "Color Riche: Luxembourg Garden",
Top coat: none (= big mistake).