I've been playing with Photoshop for a bit today and the result were these three lovely floral patterns. They are all 400x400px and I think they will make a lovely desktop, website, or blog background! Click on "read more" for the download link.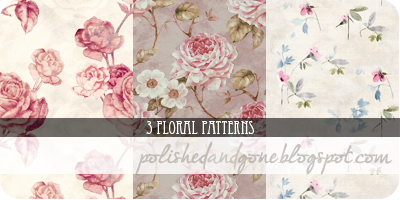 Set contains: Three 400x400px sized patterns.
Please credit when used by linking back to Polished & Gone.
Comments are very much appreciated!
Download: here.