People rarely see me with straight hair. Funnily enough, my hair used to be curly in my teenage years, and from one day to the next it went straight again. Whilst at the time I was straightening it nearly every day (in vain), I am now doing the complete opposite and rarely leave the house without curls.
Anyhow, the point is I like curls. Curls curls curls. Everywhere you go, everywhere you look, there's curls! I am struggling to think of any characters in my favourite tv series who do
not
wear their hair curly. Nope, not one.
As you might expect from a curling-junkie, I own a variety of hair tools designed for that purpose. Hence I'm a sucker for anything that is slightly innovative (the
Babyliss Waving Wand
for instance).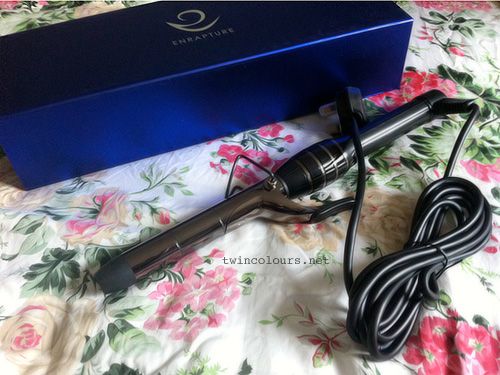 I had heard only little of the
Enrapture Encode Totem Styler
. Lily from
ETC LLYMLRS
mentioned a few months ago but I have to admit that the price put me off buying it. Already owning a variety of curling irons I just couldn't justify spending £75 on
another
curling iron.
When I discovered it on sale for £30 on Amazon however, I simply couldn't help myself—a few clicks later the Totem Styler was on its way to me.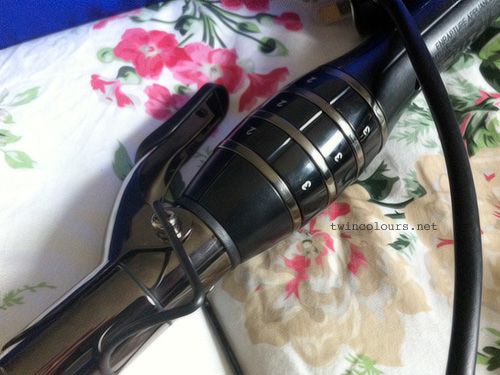 Now, you ask, how is this curling iron different from all the others on the market? Well, whereas most hair tools (Babyliss etc.) have ceramic barrels the Totem Styler is made of
polished titanium
which,
Enrapture
promises, creates 'snag free shiny curls'.
However, what really makes this tool so unique is:
the 'mini flipper'/clamp, which allows you to use the Totem Styler as both a traditional curling as well as a curling wand,
the 'encoder dial' controlling the temperature of three independent heat zones.
Meaning, the barrel is divided into three separate zones, all of which can be set to heat up to different temperatures. The lower the temperature, the looser the curl; the higher the temperature the tighter the curl. Thus various code combinations achieve different results, from loose waves to tight ringlets.
Apart from coming in
the most gorgeous packaging
the tool really does feel luxurious. It is quite heavy, I admit, but styling your hair with it is so easy you won't have to suffer any arm injuries!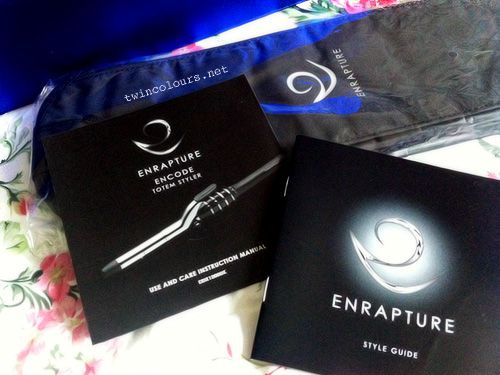 The Totem Styler comes with a
pouch
for storage purposes and
manuals
. No heat-resistant glove, unfortunately. Being the clumsiest girl on the planet I live by the 'better safe than sorry' philosophy when it comes to playing with hot tools, so I wear the gloves that came with my two Babyliss wands (yes, I wear gloves on both hands. Both.
That
's how clumsy I am).
Okay, let me tell you
: this tool is amazing. So far, I have only used it a couple of times (codes 1-1-1 and 1-2-2) but I am loving it.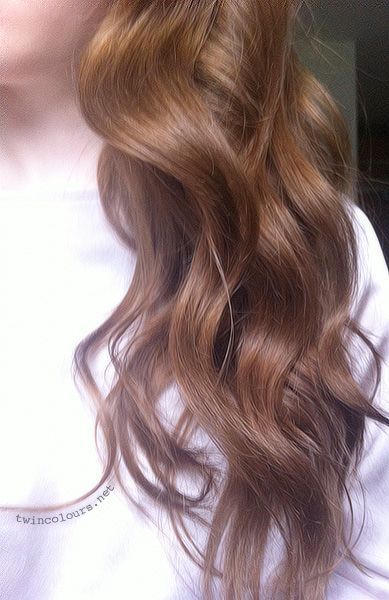 The Totem Styler works amazingly well. I cannot wait to play with it a little more and try out more combinations. What I love about it is the fact that
the curls last
. Girls with long hair know what I am on about: sometimes our hair just won't hold a curl. However, using this with the
Elnett Heat Protect Spray (Curls)
I can sleep on the curls without risking to wake up with flat hair.
All in all, I cannot recommend the Totem Styler enough. It is truly great! I understand that the price puts a lot of people off, but I suggest that you keep an eye out and get your hands on one of these miracle workers when they are on sale, which they often are. I doubt you'd be disappointed.
Five stars
.
What is your favourite hair tool?