Today I have an amazing little find for you. I popped into
Primark
last week and stumbled upon a true gem.
Some of you might have heard about the
Goody Spin Pins
available at
Boots
. They describe the product as follows:
Create a top knot, bun or chic side bun without the need for bobbypins with the Goody® Simple Styles™ Spin Pin.
Sounds good, right? However, the price for two pins is £5.49. I found an exact duplicate in
Primark
for an amazing £1.50!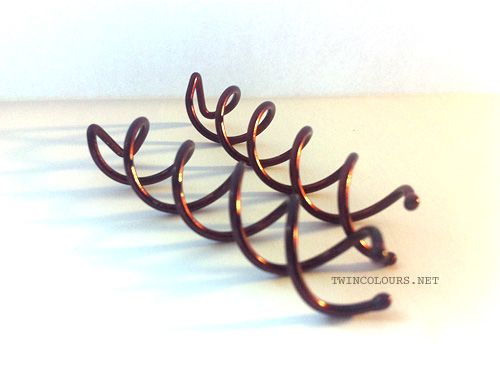 The secret behind these strange looking hairpins (corkscrew, anyone?) is that they are twisted into your bun in order to hold it in place. Twist and shape your hair into a bun, then simply spin in one of the pins from the top of your bun and the other from the bottom (click
here
for video instructions).
The big advantage of the spin pins is that they sit comfortably on your head whilst holding the bun in place. I often find standard bobby pins irritating because they tend to press against my scalp or unnecessarily pull at my hair. However this isn't an issue at all with the spin pins. Moreover, if placed correctly, the spin pins are completely invisible!
The original is available in various colours to match your hair. The Primark ones come in the bronze colour pictured above only, but since they are invisible it doesn't really matter, does it?
At £1.50, these are definitely a steal and will save you on those can't-be-bothered and bad-hair days.