Last week I stumbled upon the incredible
Robin Moses
'
nail art channel on Youtube
. I was instantly blown away. The creativity and skill behind her designs is definitely enviable. In fact, I was so inspired I immediately took to browsing the web for various tools and paints to give her
acrylic paint technique
a go.
The result: vintage shabby chic
floral nails
, inspired by Robin Moses.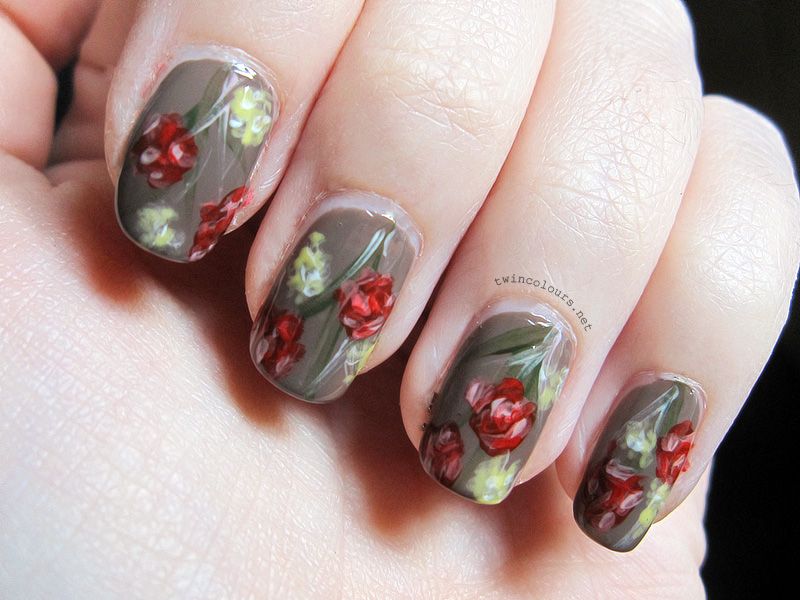 For this design, I referred to this
video tutorial
. I didn't copy Robin's colour palette as I just fancied a quick go at the technique.
What do you think? Have you tried acrylic paint on your nails before?